Vendor Managed Inventory for feed and fertilizers
SilFit, a 100% subsidiary of Nijhof-Wassink, developed for monitoring inventory of bulk goods in silos a fully automated silo content measuring system. Proven technology, based on Siemens measurement and communication equipment, determines real-time the level of dry and liquid bulk goods in the silo. Through an online portal you always have insight into your own and your customers actual stock levels: per company, per silo and per type of product. With this information you can easily adjust your production planning to the actual demand. The supply interval can also be optimised and rush orders can be prevented.
Inventory management
When the stock level reaches a predetermined tipping point, then you will automatically be notified by e-mail or text message. It is also possible to automatically generate orders. For the producer SilFit VMI ensures more transparency in the order flow and an optimal production planning. The farmer is offered a total piece of mind and always has sufficient feed in stock.
Benefits of SilFit VMI
For the end user
Prevent rush orders
Always know your inventory
For the producer
Transparency in order flows
Improved distribution of orders per week
Optimized production planning
Increase average order size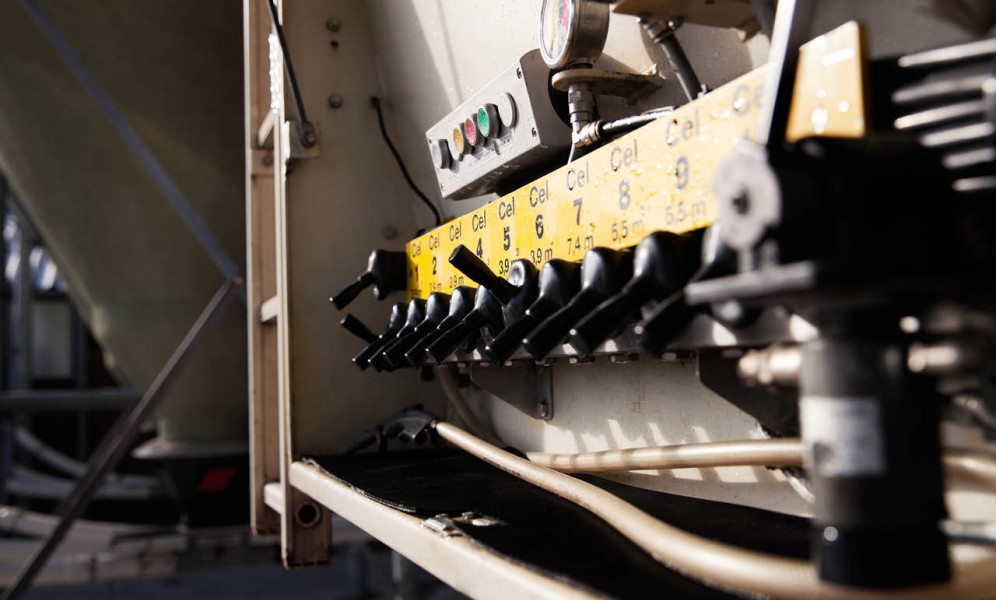 SilFit Transport planning: advanced route and journey planning
Improve the logistics services to your customers, save on transport kilometres and time and at the same time reduce your CO2 emissions? You realise that by completely or partly hand over your route and journey planning to Nijhof-Wassink. In the Netherlands, the experienced planners of SilFit Planning are currently controlling more than 150 vehicles. By combining journeys, we can use our equipment more efficiently.
Supply chain optimisation
SilFit can coordinate the complete delivery and removal logistics for you. We ensure that your orders are scheduled and manage the carriers. We use a network of reliable carriers who distribute your goods as efficiently as possible. We can also exclusively arrange the planning, while you remain responsible for the choice of carrier. It is also possible to transfer part of your orders to SilFit, for example, for - from a logistics point of view - loss-making customers. By combining journeys, we reduce the number of kilometres, what results for you in a savings on the logistics costs per transported unit.
The advantages of SilFit Transport planning
Optimisation of your route and journey planning
Reduction of empty kilometres
Total overview of transport flows
Centralised planning
Better fleet utilisation
Savings logistics costs