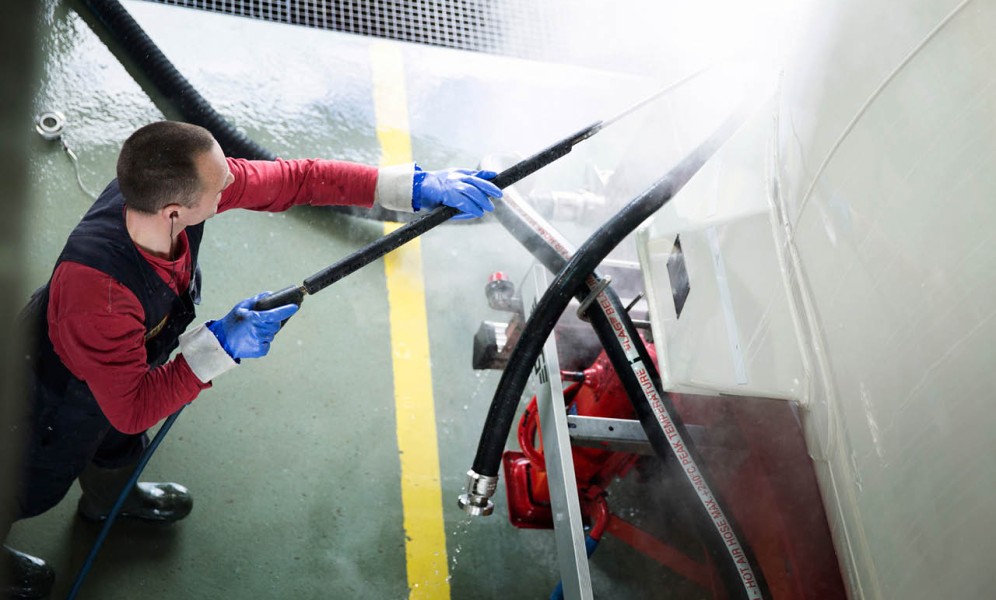 ADR cleaning and GMP cleaning
Nijhof-Wassink is the address for reliable ADR cleaning (Kutno in Poland) and GMP cleaning (the Netherlands and Poland). To further exclude contamination, fittings such as connectors and hoses can also be cleaned in our cleaning stations.
Call the branch of your choice for more information or to make an appointment.
Nijhof-Wassink – Tankcleaning Rijssen (NL)
Galvanistraat 18
7461 JC Rijssen
Tel: +31 548 538 000
Nijhof-Wassink – Tankcleaning Coevorden (NL)
De Mars 18
7742 PE Coevorden
Tel: +31 524 597 350
Nijhof-Wassink Tankcleaning Kutno (PL)
ul. Holenderska 3
99-300 Kutno, Poland
Tel: +48 243570018